What to expect from the course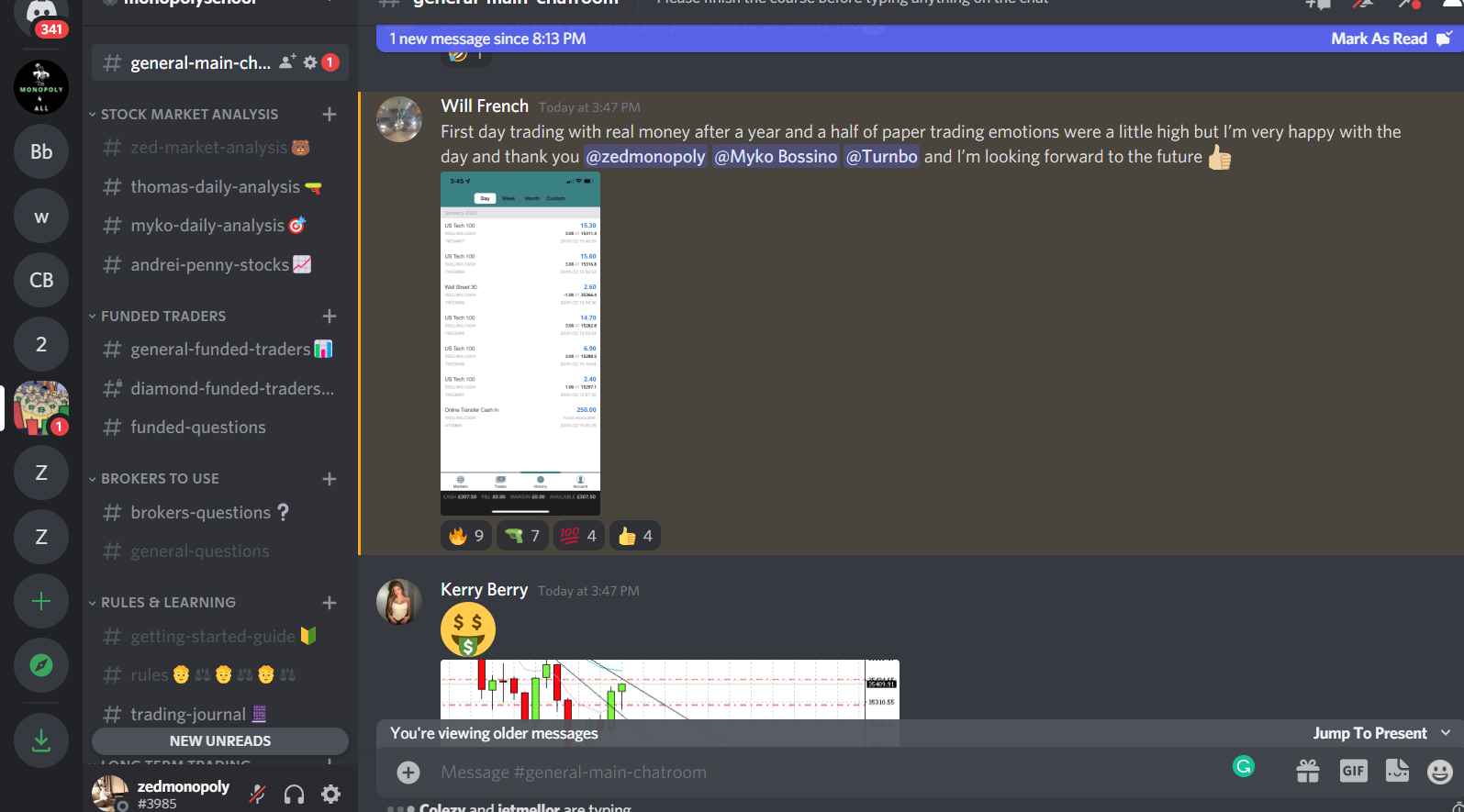 MTS Chat Room
Fully Loaded & moderated chat room.

5638 trading members on our fastest-growing chat room.
Disclaimer
MonopolyEducation or MTS is a day trading training school. We offer courses including stock trading, CFDs, futures. At MonopolyEduaction or MTS, we specialize in providing day trading courses with inexperienced beginners and experienced traders.
As with any business, your results may vary, and will be based on your individual capacity, business experience, expertise, and level of desire. There are no guarantees concerning the level of success you may experience. The testimonials and examples used are exceptional results, which do not apply to the average purchaser, and are not intended to represent or guarantee that anyone will achieve the same or similar results. 
By using this site, you indicate your consent and agreement to our Terms and Conditions. Any and all information on our website is for educational purposes only, and should not be considered tax, legal or investment advice. A referral to a security is not an indication to buy, sell or hold that security. your trading is at your own risk. Trading is considered a high-risk activity and can result in the loss of your entire investment. Only trade or invest with money that you can afford to lose.